Click on a topic to begin.
The Impact of the RCV Primaries - City Council
The ranked choice voting primaries helped reduce the effects of some of the systematic barriers women face, facilitating the historic win for women. Without worrying about "splitting votes" with other women in their race, they ran in record numbers in the primaries. Women composed 43.44% of all candidates in city council races that used ranked choice voting, and they received nearly 55% of the vote total. Women in city council races also received 63.4% of total support funding (funding that was not used for attack ads). Of the 31 women that won, 26 won in ranked choice voting primaries, reinforcing RepresentWomen's previous finding that women fare better in ranked choice elections.
infogram_0_c411de4c-5573-41bb-bdba-db2c09ad75e1RCV NYC Council (Pre and Post 2021)https://e.infogram.com/js/dist/embed.js?dpGtext/javascript
infogram_0_ca7c6624-ac81-4107-8337-572a57b267e6NYC Women WInnershttps://e.infogram.com/js/dist/embed.js?Vfctext/javascript
Below is a map with detailed information on the results of the primaries including who won and how many women ran. Hover over to see more.
https://flo.uri.sh/visualisation/6677186/embedInteractive or visual contentflourish-embed-iframe0nowidth:100%;height:750px;allow-same-origin allow-forms allow-scripts allow-downloads allow-popups allow-popups-to-escape-sandbox allow-top-navigation-by-user-activation
Top row (left to right): Carlina Rivera (D-2), Julie Menin (D-5), Gale A. Brewer (D-6), Diana Ayala (D-8), Kristin Richardson Joran (D-9), Carmen De La Rose (D-10)
Second row (left to right): Marjorie Velázquez (D-13), Pierina Ana Sanchez (D-14), Althea Stevens (D-16), Amanda Farías (D-18), Vickie Paladino (R-19), Sandra Ung (D-20)
Third row (left to right): Tiffany Cabán (D-22), Linda Lee (D-23), Julie Won (D-26), Nantasha Wiliams (D-27), Adrienne E. Adams (D-28), Lynn Schulman (D-29)
Fourth row (left to right): Selvena N. Brooks-Powers (D-31), Joann Ariola (R-32), Jennifer Gutiérrez (D-34), Crystal Hudson (D-35), Sandy Nurse (D-37), Alexa Avilés (D-38)
Fifth row (left to right): Shahana Hanif (D-39), Rita Joseph (D-40), Darlene Mealy (D-41), Farah N. Louis (D-45), Mercedes Narcisse (D-46), Inna Vernikov (R-48)
Bottom row: Kamilah Hanks (D-49)
History of Women On The NYC City Council
The historic 31 women elected in November 2021 is a milestone in the long path to parity on the NYC city council. The first woman ever elected was Genevieve Earle in 1938 by multi-winner ranked choice voting. She was elected to an at large position and served until 1951.
The presentation below illustrates the number of women that have served over the years in relation to the number of men. At the end is a note on the relationship between ranked choice voting and women's representation in NYC.
infogram_0_d3d40cb3-00a8-4926-91d8-baebae5593b6Nyc test 3https://e.infogram.com/js/dist/embed.js?F54text/javascript
Below is a graph that shows the average number of women serving on the council over a given time frame and the most/peak amount of women that served in a given year.
infogram_0_07f7e8b7-4233-44ad-a363-d6d4d2f6739fHistory of Women on the NYC Councilhttps://e.infogram.com/js/dist/embed.js?j30text/javascript
For a full list of women that have served on NYC's city council, contact RepresentWomen.
The Impact of the RCV Primaries - Mayoral Race
While 2021 did not result in NYC's first women mayor, the ranked choice voting primaries still led to dramatic gains for women mayoral candidates. Despite women being dramatically outspent, women candidates performed exceptionally well. Kathryn Garcia and Maya Wiley finished second and third in the primaries with Garcia losing by only a few thousand votes.
Women also ran in record numbers. Since 1989, only 13 women have ever appeared on either a primary ballot or on the general ballot in NYC mayoral elections. Seven of those women (54%) ran in 2021. Three of those election cycles (1989, 1993, and 2009) had no women appear on either a primary or the general ballot.
Scroll through the chart below to learn more about the women who appeared on mayoral ballots from 1989-2021, including the vote percentage the received in their races, and how much money they raised. 
infogram_0_e1e30778-24a2-4712-aa98-a9b32b1e23f3History of Women in NYC Mayoral Raceshttps://e.infogram.com/js/dist/embed.js?nS7text/javascript
The chart below shows the progress of women candidates in receiving funding in mayoral races. Hover over to learn see many women received funding over $25,000 as well as the percentage of candidates that raised over $25,000 in their race that were women. For example, in 2021, the six women represent 33.33% of all candidates that raised over $25,000.
infogram_0_7f53ba71-1cfe-48c9-9049-41606132b0beHistory of Women Funding in NYC Mayoral Raceshttps://e.infogram.com/js/dist/embed.js?2Yutext/javascript
How Money Mattered
The financial data from the NYC primaries showed a sharp gender discrepancy in where the funding went. While women made up nearly 50% of all candidates that received donations, they only received 16% of the total monetary amount. 
infogram_0_1b6ee71d-3cad-44e1-bd77-83facd9151b9Candidates vs Monetary Distribution (NYC Primaries 2021)https://e.infogram.com/js/dist/embed.js?rpXtext/javascript
When the donations for funding are broken down by race type, the race that appears to skew the percentage is the mayoral race. Women candidates received two-thirds of support funding (funding not used to oppose a candidate) in the city council races. In comparison, in the mayoral race, women candidates only received 7%. Despite this, two women finished as the second and third place finishers in the primary, coming within inches to becoming NYC's first woman mayor.
infogram_0_d588dc61-82b8-49d6-92cd-917f93b456d7NYC Support Funding (Primaries 2021)https://e.infogram.com/js/dist/embed.js?3RUtext/javascript
---
What Women Candidates Had to Say About RCV
Attached below are quotes by former women mayoral candidates about the positives of Ranked Choice Voting.
"Candidates like me - political outsiders, first times, women of color - are often overlooked during our races. Words like viability and electability, which often serve as code for those with wealthy networks or deep pockets, serve as gatekeepers, even though most of us would agree that elected office should be accessible to everyone.
Ranked choice voting has the potential to give voters real options and change the playing field for candidates like me."
-Mayoral Candidate, Dianne Morales
---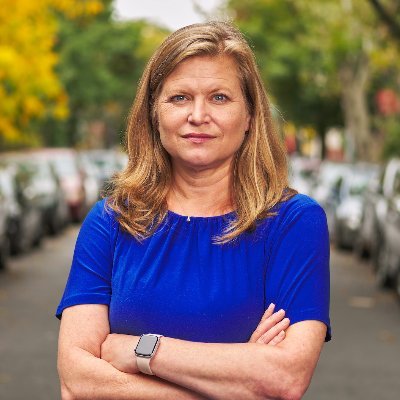 "Ranked choice voting gives you an opportunity to do things collaboratively to promote voting."
-Mayoral Candidate, Kathryn Garcia 
(She was endorsed by Andrew Yang as his second choice and they campaigned together)
---
"...If it goes to a runoff election and we didn't have ranked choice voting that would mean going back to the polls a second time. Black people, Latinos, low income people are much less likely to go to the polls a second time. Our voting drops off and as a civil rights lawyer and a voting rights advocate I want to make sure our political opinion is heard."
-Mayoral Candidate, Maya Wiley
Maya Wiley also wrote an opinion piece on how Ranked Choice Voting was a win for NYC. Read it here. 
---
"There is a unique opportunity that ranked choice voting brings. It's an opportunity to collaborate." 
-Mayoral Candidate, Jocelyn Taylor 
(She and Art Chang were the first to co-endorse each other in the mayoral race)
---